Description
Nordic Berries contain essential vitamins, minerals, and antioxidants growing kids need, including full-spectrum B vitamins, which is hard to find in a gummy. No wonder they're the #1 Children's Vitamin in the U.S.! These easy-to-chew multivitamins come in a cherry berry flavor.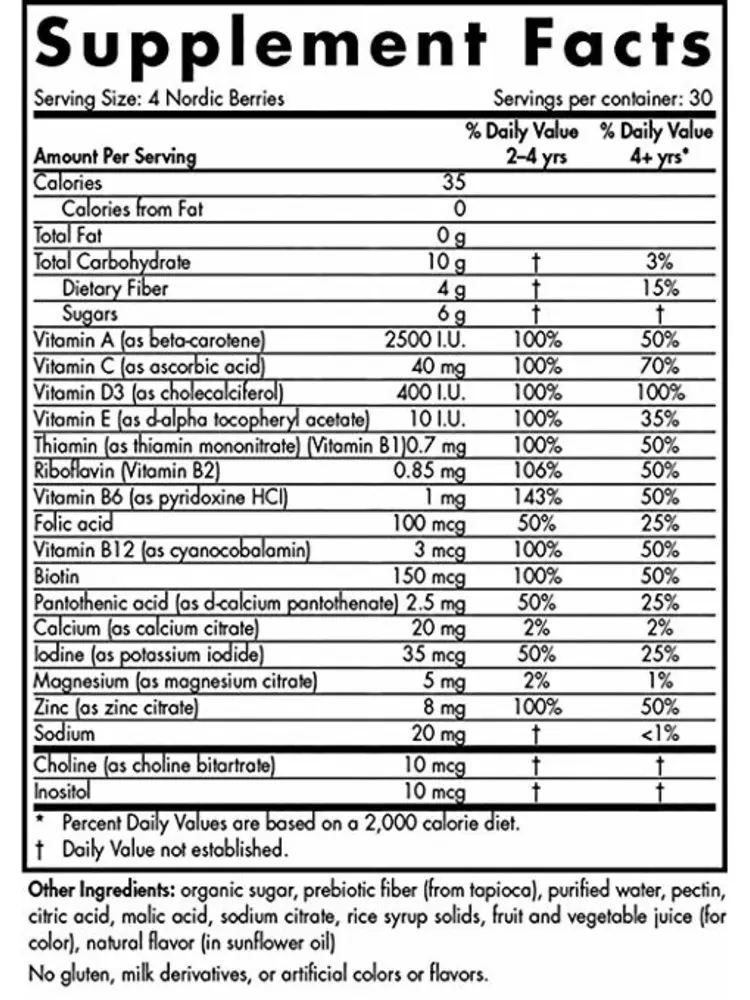 This product is free of dairy/milk, gluten, artificial colors and flavors.  Non-GMO.
Each bottle contains 120 gummies.