New Product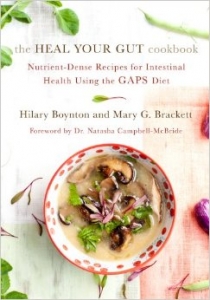 New! The Heal Your Gut Cookbook: Nutrient-Dense Recipes for Intestinal Health Using the GAPS Diet
With a foreword written by Dr. Natasha Campbell-McBride, author of Gut and Psychology Syndrome, The Heal Your Gut Cookbook is a visually stunning cookbook created by GAPS Diet experts Hilary Boynton and Mary G. Brackett. The book gives readers more than 200 straightforward, nutrient-dense, and appealing recipes designed to heal your gut and thereby manage the illnesses that stem from it.
View the full description here.
Hours
Monday - Friday
9 A.M. - 5 P.M. EST
These statements have not been evaluated by the Food & Drug Administration. These products are not intended to diagnose, treat, cure, or prevent any disease.
The information on this site is for informational purposes only and is not intended as a substitute for advice from a physician or other healthcare professional or any information contained in product labeling. You should consult a healthcare professional before starting any diet, supplement or exercise program, before taking any medication, or if you have or suspect you might have a health problem.